2021 – 2022 Energy Tryouts have been released! Tryouts will be held August 5, 6, 7, 8 2021! Click on the "Register Now!" Link to the right > to be redirected to our store to register for tryouts! 


WE ARE A ONE-OF-A-KIND, TRAVEL BASEBALL PROGRAM AND THE LARGEST PROGRAM IN WORCESTOR.
Our philosophy is to create a competitive development & positive environment for all of our ball players to grow as young men, teammates, and athletes.
We believe in Winning.
We believe in placing our high school players with the right fit, both academically and athletically. 
Each team is coached by professional college/high school baseball coaches and/or prior players.
Our goal is to mold young boys into young men, both on the field and off the field.
We aim to create the most successful student-athlete in all we do and all we teach.
​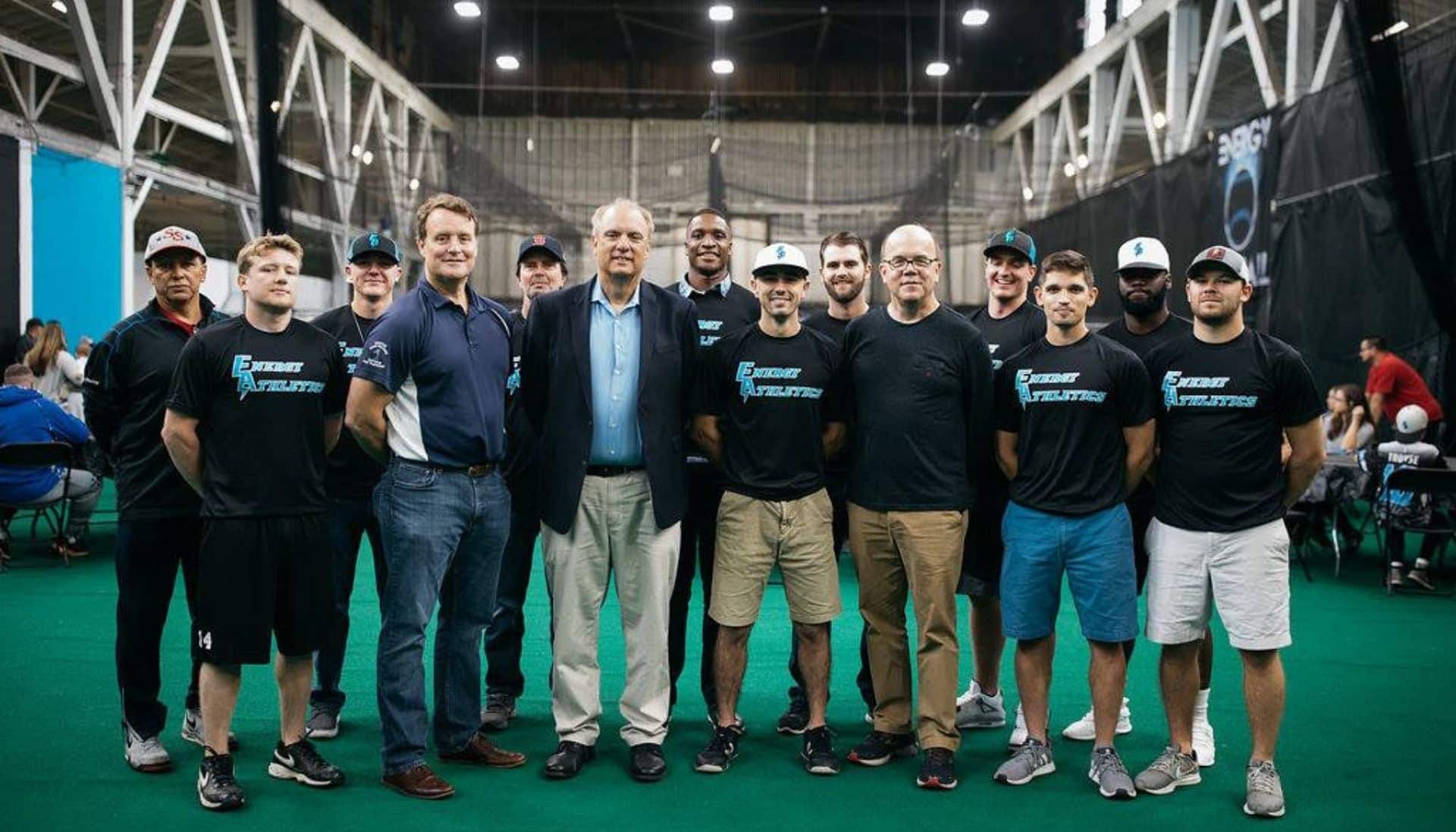 2022 BASEBALL PROGRAMS & INFO


Tryouts by August 12th
7/8/9 Development Program
9u Lightning
10u Lightning + 10u Thunder
11u Lightning + 11u Thunder + 11u Storm 
12u Lightning + 12u Thunder + 12u Storm 
13u Lightning
14u Lightning
15u Lightning
16u College Prep 
17/18u College Showcase
2022 BASEBALL TOURNAMENTS

2022 Baseball Tournaments will be held at the following locations:
Worcester (MA)
CT Sportsplex (CT)
Providence (RI)
Long Island (NY)
Westchester (NY)
Old Orchard Beach (ME)
Cooperstown (NY)
Sports at the Beach (DE)
FREQUENTLY ASKED QUESTIONS

WHERE IS PRACTICE?
All Indoor Practices@ Energy Athletics Worcester:
15,000 sq. ft. Baseball, Softball, & Multi-Sport Athletic Training Complex
Baseball – Home Fields/Practice Fields
9u, 10u, 11u, 12u: Leicester Softball, Charlton Memorial, Sutton Little League
13u, 14u, 15u, 16u, 17u: Nichols College, Local Worcester Parks, Rochdale Park
WHAT'S INCLUDED WITH TEAM TUITION?
Tournament Entry Fee's, Practice Facility Fees, Game Fees, Coaches Fees, Uniforms, Team Apparel (Including uniforms, bat-packs + more), Team Insurance. Coach's Transportation. League Fees. Facility Fees, Discounts on EVERYTHING Energy including tunnels, memberships, Voltage Performance Training, apparel, equipment, & more
More Info coming soon!​
ARE THERE FAMILY DISCOUNTS?
5% off tuition total for families with multiple players
HOW MUCH DOES IT COST?
Inquire for Details on each age level's specific costs
IS THERE A PAYMENT PLAN?
2 Options (Once you have made a team)
 Pay up front in total by cash or check.
Opt into our payment plan!
Non-Refundable Deposit of at least 20% down.
Spread out monthly payment of the remaining balance ending May 1st, 2021
For families in need of additional assistance, please contact us directly.
We are very understanding of the costs associated with elite select baseball which we offer in our program.
We do all we can to work with all our families through fundraising opportunities and extended payment plans!
For more Information, Contact Ryan Petrone: coachryan@energybaseball.com
​

We do things differently…
When creating our program, one of the most important things we had in mind was to be unique and unlike any other program in the area. We believe in molding the student-athlete. The way our travel team schedule works is unlike anyone else. We believe in family time, a social life, playing multiple sports, all while keeping a consistent balance that maximizes our players well-being and baseball life. This is how we do it…
AUGUST
Tryouts:
Tryouts for the following spring/summer season begin the first weekend in August. We begin our tryouts very early, so we have our rosters picked by August 25th. This allows us to begin accepting payments the last week of August.
Payments:
Payments are due at the end of each month. The cost of Travel Baseball can be an expensive price for families to pay. By accepting deposits prior to labor day each year, it allows us to have 8 months of payments so we can really stretch out the expense and burden on our families.
SEPTEMBER-OCTOBER
Private Lessons:
During the months of September through December we begin our private lessons and group hitting pitching/catching/fielding clinics. This is the time to perfect your skills and mechanics and get a head start on your winter/spring training.
Private Lessons cost $50 per 30 minute 1-on-1 lesson. (Non-Energy Player Member = $55 per 30 minute 1-on-1 lesson.)
​Individual & Team Lifts:
We hold $15 group strength classes (team lifts) throughout each week of the year. Hours vary depending on the season. These lifts are optional and are not included in the tuition package. They are wonderful for building strength, stamina, body control, and overall athletic growth. Each time slot is different for each age specific group. For instance, the 8-12 year olds have a much different lift than the 13-18 year olds. Non-Energy Player Member costs = $20.
​Team lifts included with tuition begin in November and run for 8 or 12 weeks depending on the team your player is on!
​Akadema Equipment Night & Uniform Fitting Night
In November, we have our Akadema Equipment night so our players can get their equipment from wooden and metal bats, helmets, and gloves.This also allows parents to get Christmas gifts early!
​We will also have our team uniform fitting night. What apparel is included in player tuition?
-Reversible or Button Up Jersey Depending on Team
-2 Game Hats
-2 Baseball Pants
-Akadema Bat Bag
-2 Lift Shirts
-2 Lift Shorts
-Belt
​Fall Apparel Order
Our players receive many items included in their team tuition as shown above. Many kids want extra gear as well as parents! For our Fall apparel order we have many things from sweatshirts and sweatpants, to mock jerseys for parents, to custom batting gloves and more! We love when our families get decked out in Energy Baseball gear!
​Community Service:
Each player will have to complete a mandatory 10 hour community service project. The players are allowed to do the project all at once or break it up into as many as 10 one hour sessions. After each session completed, the player will write a paragraph on their experiences while answering questions assigned by the program. Each player must complete their project before the first practice in January.
​Fundraising:
Throughout the year we hold many different fundraisers in accordance with our 501(c)(3) charitable booster club run by our parents in the program. The booster club helps raise funds for our program which are dispersed in August at the end of the year. Funds go back to our parents and players in many different ways such as scholarships, additional apparel, and additional equipment and training aids for the program.
NOVEMBER-MARCH
Private Lessons:
Our group lessons continue throughout the months of January until the end of March. This is a wonderful way for our players to get extra attention and extra work with coaches able to work more directly with each players specific needs for improvement.​
Indoor Baseball Practices:
Baseball practices begin in mid November and run until we can get outside! Normally in early April.
APRIL-MAY
9u, 10u, 11u, 13u, 14u, EBL League Games Begin:
Our EBL & AAU League play teams begin playing tournament games in early April!
​Spring Apparel Order:
We know our players want extra gear and apparel. We also know our parents who missed out on our Fall apparel order want to gear up for the season. With this said, we have our Spring Apparel order take place in early April.
MAY-JULY
15u EBL Teams Begin in Mid May
College Prep Begins in Early June
​College Showcase Begins in Mid June
​Tournaments + Playoffs continue until Early July for All Other Teams
​Outdoor Practices:
We practice once per week when we have tournaments on the upcoming weekend and 2 times per week when we do not have tournaments on the upcoming weekends (up to coaches discretion.)
​Program Wide Awards Banquet:
The week before tryouts for the next year, we hold an annual Energy Baseball Awards Banquet celebrating the teams successes as well as individual successes throughout the prior year.