full service
protein shake + metabolism boosting tea shop!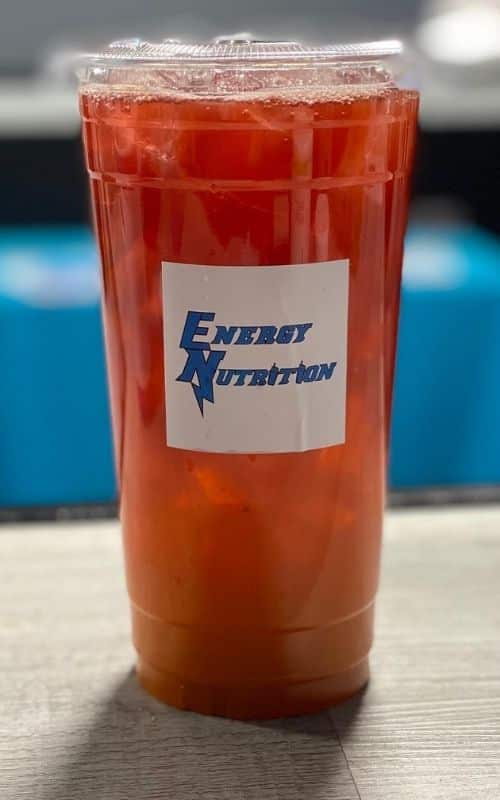 With the purchase of a shake or tea you can recieve free access to our gym from 11:00am-5:00pm plus weeknights & weekends when no classes are scheduled.  Each indvidual using the gym must purchase a shake or tea.
With the purchase of a shake or tea you may also have free access to our batting cages from Monday to Friday between 7:00am-3:00pm. Each individual using the batting cages must purchase a shake or tea.

Facility Hours – March 2021
Monday – Thursday: 11:00am – 8:00pm
Friday: 11:00am – 7:00pm
Saturday & Sunday: 9:00am – 1:00pm

We offer a varity of additives that have great health affects! We recommend adding any of our selections to your shakes or teas! (Prolessa is only served as a shot.)
Collagen is great for healthy hair, skin, & nails.
Fiber is all around awesome for your digestive system.
Lift Off is a healthy substitute to your every day energy drink, with no crash.
Protien powder teamed with your strength and conditioning help build & conserve muscle tissue.
H30 is a hydration super drink. It's great for the morning after a long night.
Prolessa is an ultimate fat burning and hunger control product.